The featured community of Kirkwood, named after railroad engineer James Pugh Kirkwood, was the first commuter city west of the Mississippi. The historic train station located in the heart of the city makes it possible for families to settle in the suburbs and easily commute to jobs in other areas around St. Louis.
Real Estate in Kirkwood, MO
The city of Kirkwood is located in Southwest St. Louis County and is known for its high property value and safe neighborhoods. There's a nice choice of both homes and condos for sale. It's the perfect place to re-locate your family, especially if you have kids since there's a handful of top rated schools to choose from. There's also exceptional parks located around the city that offer an aquatic center, ice rink, outdoor amphitheater, ball fields, tennis courts, picnic areas and playgrounds. There's something for everyone to enjoy all year round!
Real Estate Statistics
Average sale price for a home: $403,489
Median household income: $86,222

School Districts in Kirkwood, MO
The only school district within Kirkwood is the Kirkwood School District. This district has received many awards and accolades. The majority of the population in Kirkwood has a bachelor degree, and 67.18% have a college degree.
Kirkwood School District
More than 5,700 students in the district
86% of teachers in the district hold a master's degree or higher
Currently partnering with BJC to provide Educational Support Counselors to meet the needs of students and families
Entertainment in Kirkwood, MO
Kirkwood offers a variety of entertainment options including art and music festivals, block parties and hiking trails for the more outdoorsy type.
Arts and Music
The Kirkwood Arts Commission works hard to offer their community a wealth of art centered entertainment options. A few of these options include:
Art at the Station
The Making Music Summer Concert Series
Summer Concert Series at Station Plaza
Tunes at Ten
Mayfest in Downtown Kirkwood
These events are hosted at local parks or the Performing Arts Center. For more information, visit the Arts and Music page on Kirkwood's official city website.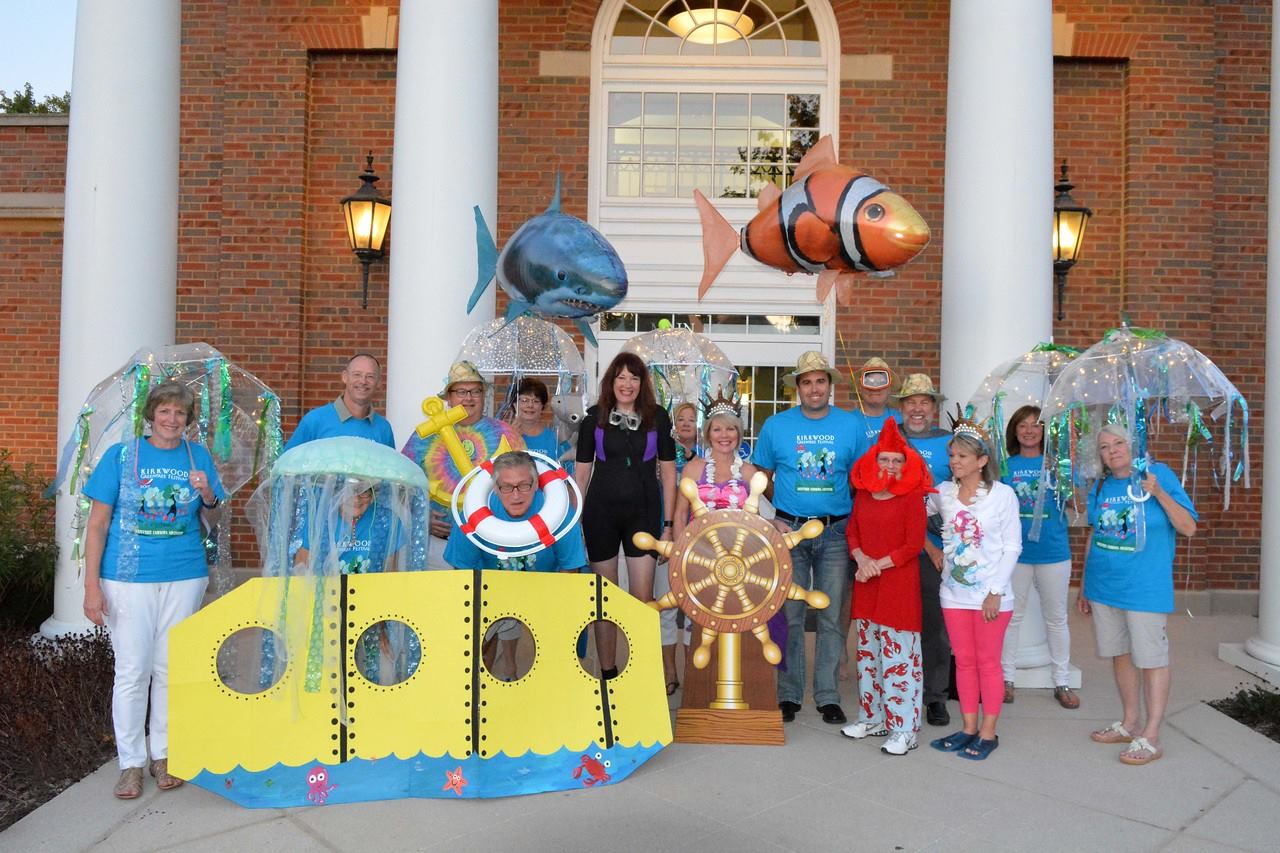 The 2017 Greentree Festival Committee posed for a photo outside City Hall after a City Council meeting.
Parks and Recreation
There are an assortment of popular parks and trails in and around Kirkwood. The parks offer sports complexes, an aquatic center, playgrounds, benches, paved and gravel trails, tons of greenery and even an ice rink! These many different parks offer a great place to walk your dog or take your kids to play.