The featured community of Des Peres offers a wide array of businesses, parks, churches, schools, community programs and above all beautiful real estate. The name "Des Peres" (meaning "of the fathers") is French in origin which surprises people since it was settled largely by German immigrants and southerners from Virginia. The first settlers brought with them a love of flowers that developed into a blooming floral industry which continues to hold a presence today with the Tomasovic and Eckelmann greenhouses. It's easy to fall in love with this historic and floral city.
Real Estate In Des Peres, Missouri
Residential development first began in the early 1920s. The first subdivision, Manhattan Heights, contained almost 500 tiny lots that would be raffled off at the local movie theater. Slowly but surely more subdivisions started to pop up until Des Peres was thriving with beautiful neighborhoods.
We have a lot of great properties for sale in the Des Peres, Missouri area. The city continues to fund construction efforts to update older homes and build new subdivisions. Des Peres offers all styles of living from classic family homes to high-class luxury living.
Real Estate Statistics
The average sale price for a home:

$577,596
Median household income: $117,431
Homeownership rate: 96.7%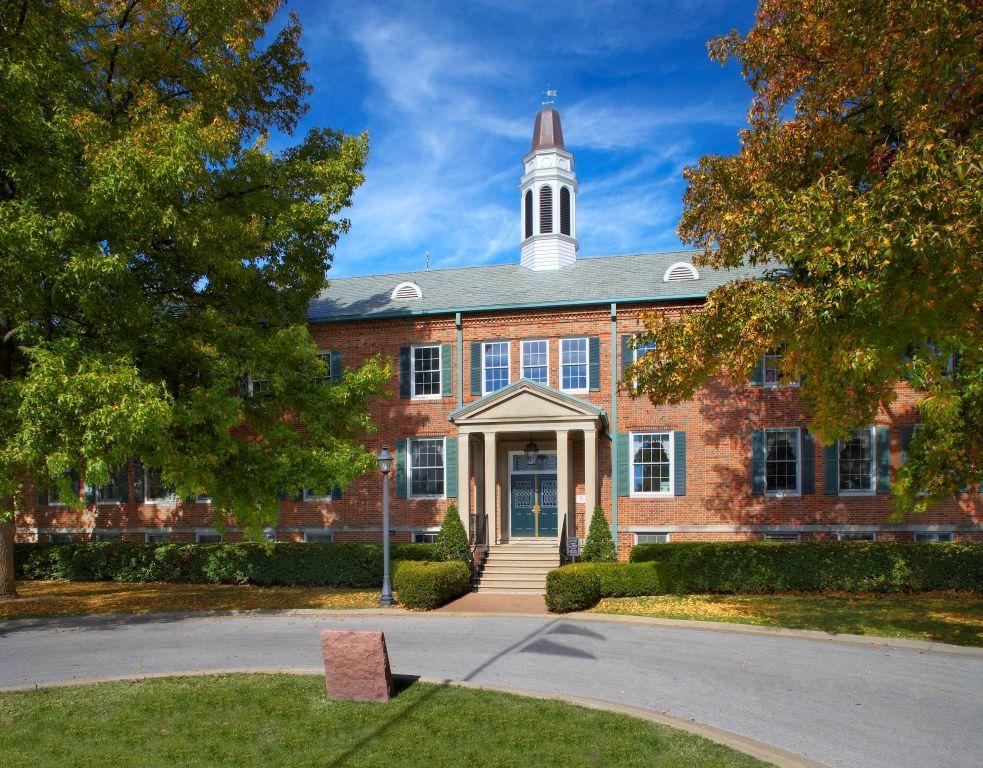 School Districts In Des Peres, MO
There are two school districts within the city of Des Peres⁠—Parkway Schoo District and Kirkwood School District. Both districts are filled with high performing schools.
Parkway School District
"Accredited with Distinction" by the Missouri Department of Elementary and Secondary Education

"Distinction in Performance" rating on its Annual Performance Review since 2001

About 19,000 students with 18 elementary schools, 5 middle schools, and 4 high schools

Graduation rate: 91.1%
Average ACT score: 23.5
Kirkwood School District
More than 5,700 students in the district

86% of teachers in the district hold a master's degree or higher

Currently partnering with BJC to provide Educational Support Counselors to meet the needs of students and families
Entertainment in Des Peres, MO
Des Peres offers a wealth of community events for you and your family to take part in. There's something to do throughout the entire year from a community-wide Easter egg hunt to a fall festival complete with hayrides!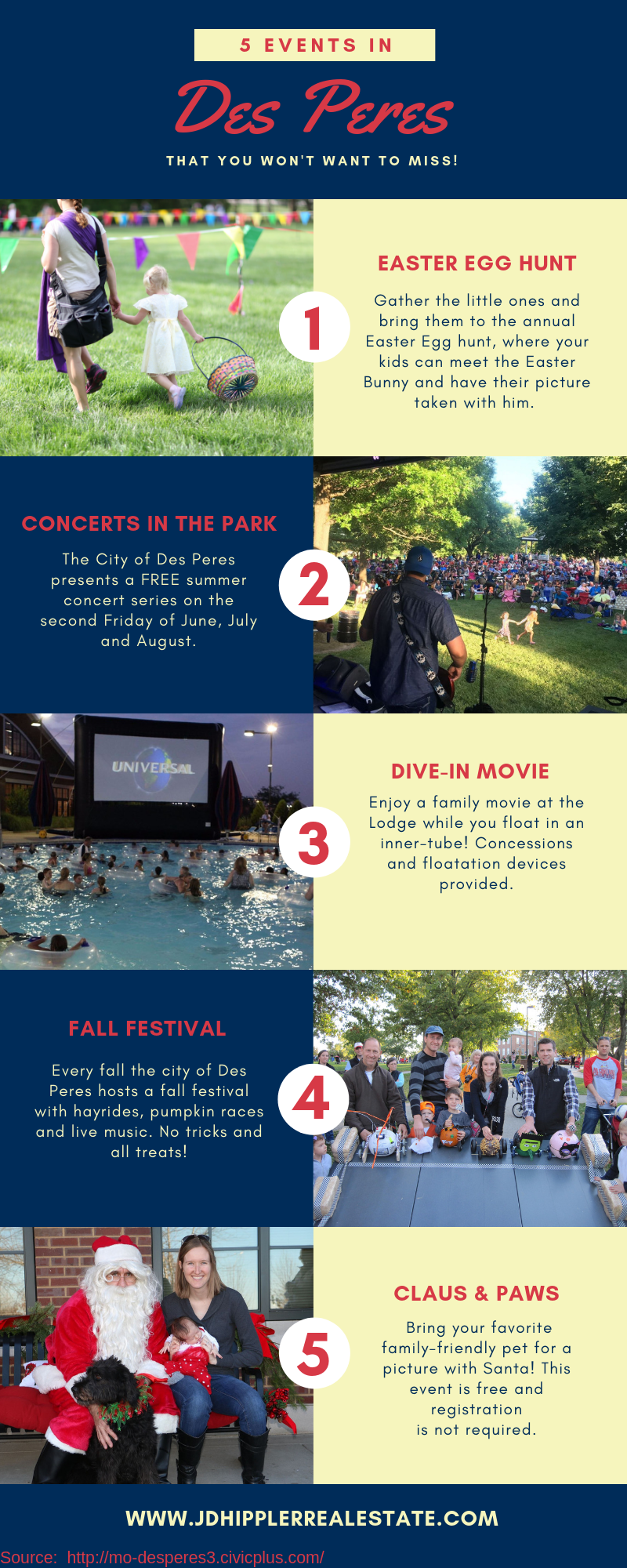 The Lodge
The Lodge in Des Peres acts as a community meeting ground where adults and children of all ages are welcome. They offer a variety of recreational activities including fitness classes, summer camps, sports leagues, dance classes, swimming lessons and more!
They also host a handful of child-oriented special events including the Cardboard Catamaran Cup, Ninja Obstacle Course and Bricks 4 Kidz Lego Camp, just to name a few. There's also tons of fitness and aquatic programs for adults and seniors as well.
If you have any questions for our Des Peres realtors be sure to contact us here at JD Hippler Real Estate.
Courtesy of: Murphy Realty Group, Inc.
Courtesy of: Columbia Real Estate
Courtesy of: Westover Realty Inc.
Please remove some of the selected filters.